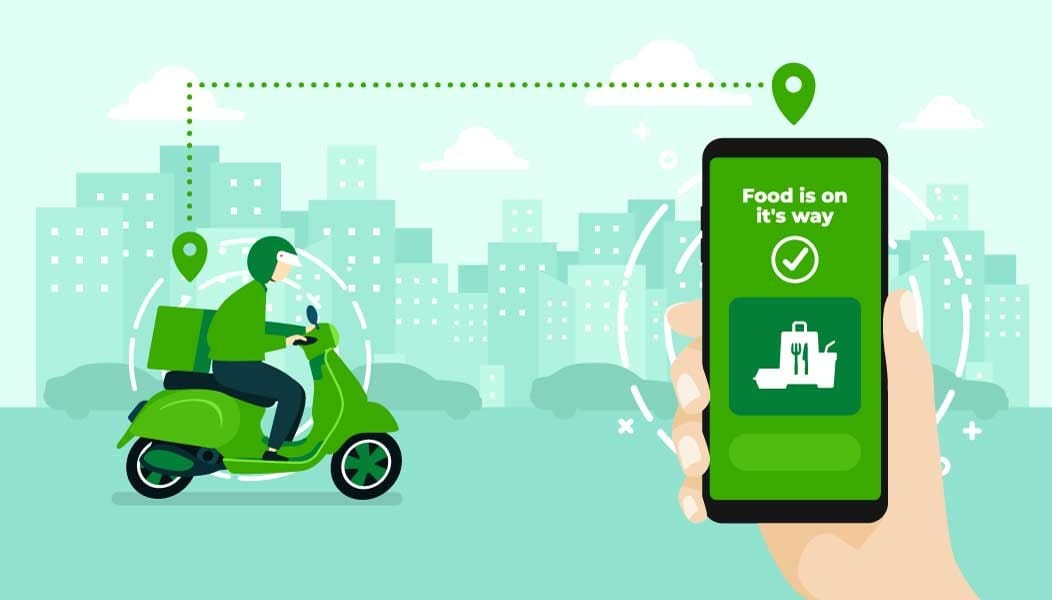 DoorDash Driver
In the United States, more and more people are turning their backs on the traditional 9-5 job and instead of looking to make money through the gig economy. Being a driver for DoorDash, it is different than working at Doordash corporate.
Doordash delivery drivers, like Uber and Lyft drivers, are not considered as the company's employees but freelancers. As such, they need to file a self-assessment each year to pay taxes. That said, they are recognized as "Independent Workers," with all the benefits that would come with that status.
In particular, they have the option of picking their hours. Unlike other careers, the Dashers work within a flexible schedule and can choose when to work. Finally, unlike Postmates drivers, door dasher drivers are only food delivery drivers, very similar to other food delivery apps like Waitr, Favor, Caviar,Grubhub.
We suggest you to take a look at our complete comparison Postmates vs DoorDash. If you are looking for other Careers and Employment, you can find other jobs at DoorDash
DoorDash Requirements: What are the requirements to be a door dasher?
Wondering if you need experience to join the community of Dashers? The checklist of Doordash qualifications does not include experience. Of course if you previously delivered for Postmates, Amazon or other delivery companies, you can use your experience to earn more as Dasher. Here is a complete list of all the qualifications to become a delivery food driver:
Must be 18 years or older
Have access to a vehicle or bicycle (any car, truck, motorcycle, or scooter)
Own an iPhone or Android smartphone for the Dasher App (the delivery driver app)
Valid Driver's License
Valid insurance — name on policy
Provide a social security number (for a background check )
Undergo a background and driving record check
Complete an orientation online or in person
Are There Vehicle Requirements?
The great advantage of being a delivery driver is that there are no standards for your car. Indeed, I would say that there are no car requirements.
Uber and Lyft have strict vehicle requirements. Rideshare drivers have to reschedule a vehicle inspection every year. Furthermore, in most markets there is an age requirement for your car that should be 12 years old or newer.
There are a lot of delivery options. You do not need a car for Doordash, you can work without a car and deliver on a bike, rent a car for deliveries, you can walk or use any kind of transportation, including:
Car
Bike
Truck
Moto
Walk (if allowed in your market)
Delivering on a bike as a side hustle is a great opportunity to earn extra cash. Door Dash bike couriers are frequent in big cities like Los Angeles, Portland. If you want to know if the delivery driver job is faisable, the doordash bicycle reddit will give you good suggestions. You can make a lot of money riding near office buildings during lunch time.
Where Can I Become a Dasher?
The food delivery app is expanding announcing plans to come to new U.S. cities. Apparently, new restaurants like Chipotle, Wendy ...are joining the bandwagon, creating more delivery driver jobs. You can get your favorite local restaurant delivered to your door at the tap of an app in major cities in the United States including:
AZ – Phoenix
CA – Inland Empire, Los Angeles, San Francisco Bay Area, Orange County, San Diego
CO – Denver/Boulder
DC – Washington, D.C.
FL – Miami
GA – Atlanta
IL – Bloomington, Champaign, Chicago, Rockford
IN – Indianapolis, South Bend
KS – Kansas City
KY – Lexington, Louisville
MD – Baltimore
MA – Boston
MI – Detroit
MN – Minneapolis
NM - Albuquerque
NE – Omaha
NC – Charlotte, Raleigh
NJ – New Jersey
NV – Las Vegas, Reno
NY – Long Island, New York City, Westchester
OH – Akron, Cincinnati, Dayton, Columbus, Cleveland
OK – Oklahoma City
OR – Portland
PA – Philadelphia, Pittsburgh
TN – Nashville
TX – Austin, Dallas, Fort Worth, Houston, San Antonio
UT – Salt Lake City
VA – Richmond
WA – Seattle
WI – Milwaukee
In addition DoorDash is available in Canada (Vancouver) Ontario and Australia. The delivery service app is not yet in Europe. Take a look at the complete city list of 4,000 cities where the on-demand delivery service app is available.
Background Check Requirements
Before you start earning money delivering, you need to undergo a background check. People are curious about those screenings and have many questions. We suggest you consult our complete guide to background Check. Every potential driver needs to have a clean driving record and undergo a criminal and driving record check.
Background Check Requirements
No violent crimes
No sexual offenses
No theft
No property damage
No felonies