What are Turo Fees?
Turo charges fees representing 10% of your payment. These fees are a commission to cover the costs of running the company.
Once the guest has chosen the car, they have to enter their payment details in the app. The person to person car rental will handle the secure payment to the host through the aforementioned methods after the driver has taken possession of the vehicle.
What is Turo Pricing?
One question I asked myself when I set out to become a Turo host was how does the Turo price breakdown work?
It's a question that both hosts and guests ask on a frequent basis. The total price of a reservation on Turo is based on the daily listing price set by the host. Pricing is always determined by the host.
The host will set a price per day, as well as additional fees like a post-trip cleaning fee for example. As a host, you can choose if you want to charge a cleaning fee or not. But from my experience, it is a rare occurrence to see a listing that doesn't chargeone. From a guest point of view, there are several factors which form the price you see when making a reservation:
The age of the car
The make and model of the car
The ease of pickup and drop off
Additional Services or Protections
To help explain, let's look at a real life example.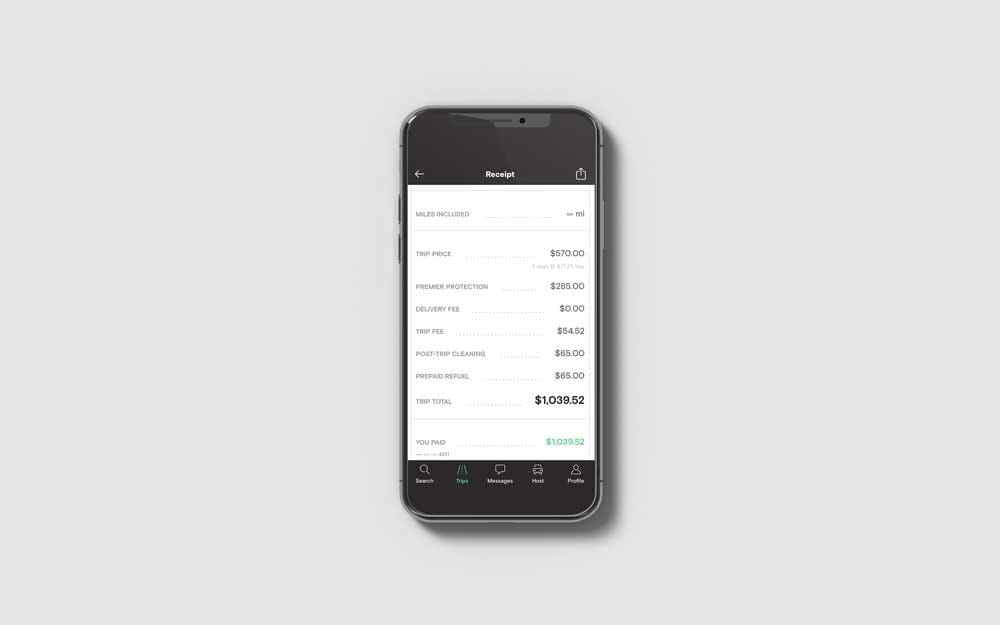 The good news is that :
You can review the price before you submit your request and processing of the fee will not happen until the booking is finalized.
You can cancel for free up to 24 hours before your trip starts. Because life happens and it helps to be flexible when it does.
Most of the time Turo will be cheaper than rental cars across the world.
To summarise, below are some common FAQ's that I often was asked.
What is the trip price?
The trip price is the price charged by a host.
What is Turo's post trip cleaning fee?
A one-time cleaning fee charged by hosts to cover the cost of cleaning up their car at the end of the rental. If the Host opted for charging a cleaning fee, it will be charged on top of the base price.
Are taxes included in the total price?
Yes. The total price includes taxes, as well as fees.