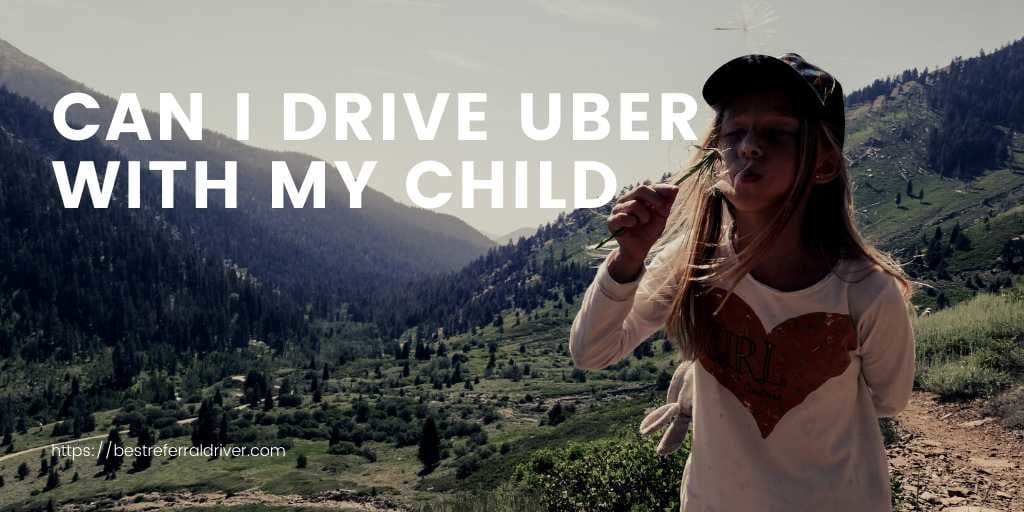 Delivery services provide people with flexible work opportunities that allow them to be their own boss and make money. As someone who delivers using the Uber Eats platform, you will regularly interact with merchants and consumers to make great deliveries happen every day.
Bringing your child, a family member or someone else while driving for Uber or Uber Eats offers not only stress relief and work-life balance for independent contractors.
While the policy is really strict for Uber and Lyft drivers and you will be immediately deactivated if a passenger reports you for driving with a companion, this is not the same for Uber Eats, Postmates and DoorDash.
As for the guideline of all the delivery apps, they are more lax. However remember that Uber Eats drivers are rated by the customer directly with the Uber Eats app at the end of any delivery. A bad rating is one of the reasons and while Uber says to take any decision with careful consideration, just know that it is almost impossible to contact Uber support and get your account activated.
If you're gung-ho on bringing someone else during your delivery or driving job, below are two tips for you while dealing with your full-time, part-time or side hustle job:
Correctly set the driver app
Follow some good practices
1. Correctly set the driver app
If you read our complete guide to Uber sign up bonus , you already know that you can drive for Uber and Uber Eats. There are no two Uber apps. The San Francisco headquartered company merged its ride-hailing and food delivery requests in one app.
Opt-in to receive delivery and ride requests is very easy. However, if you want to be allowed to drive with your husband or wife or any companion, you should use the trip type feature and correctly set up the driver app and only accept delivery requests.
In other terms, you should adjust your settings to exclude all ride requests. If you have set up in your trip type preferences to allow both Uber requests and EATS requests, you can't drive with someone else in your car.
2. Follow some good practices
Your Uber Eats companion can sit in the front seat or in the back seat. However, while you drive with a companion there is a good practice to follow. One person drives and stays with the car while the other delivers the food to the customer.