Should you work for DoorDash or UberEats?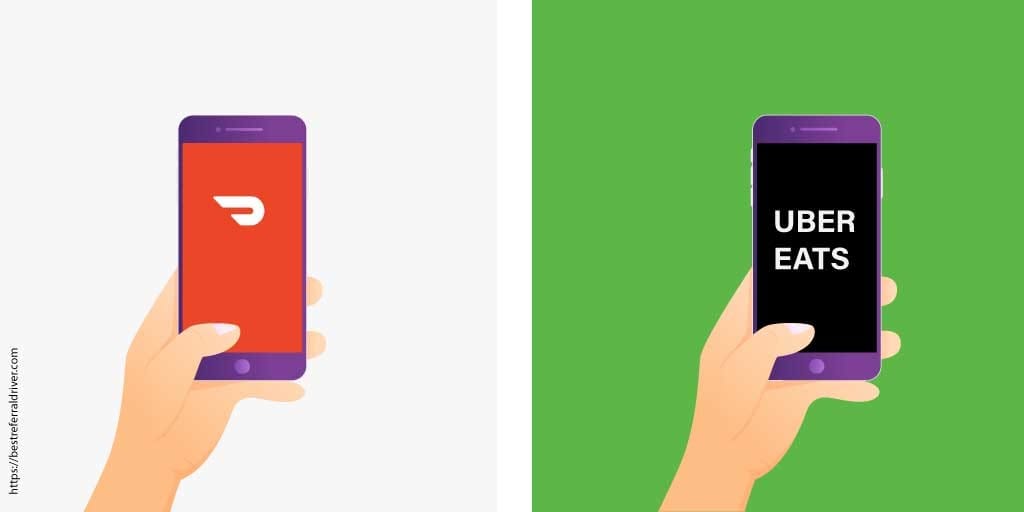 Ever since apps like uber eats or doordash have established their presence, people have started ordering more and more take out. Over 60% of Americans have admitted ordering food through food apps at least once a week. A whopping 80% of people who order food online have admitted that online orders have made their lives easier.
Uber, Doordash are now public companies. In the coming years, the share of online food delivery is set to increase more than ever. According to statistics, the revenue in the Online Food Delivery segment is projected to reach US$151,526 m in 2021.
There is no doubt that direct to home delivery of food and snacks has heavily influenced the eating habits of people around the world. In just a few simple swipes, you can get your favorite pizza at your doorstep. What makes app-based orders even better is how the users can order the food sitting at the comfort of their home and avail excellent offers via online food delivery channels.
At its initial stage, ordering take-outs meant calling your local food joint and selecting from their limited menu. But today, we have excellently designed apps that put hundreds of restaurants and food chains on your fingertips. Today, take out is not just about street-side noodles but even gourmet dishes. Five star and luxury restaurants are creating partnership opportunities with online delivery portals.
These apps are extremely user-friendly and have a well-made design interface. You don't have to be tech-savvy to know how to use these apps, and this is one of the reasons why people are so comfortable with ordering online. Everyone from teenagers to senior citizens is using these apps to get their favorite snack within a few minutes.
Food delivery apps have not just made the life of urban office workers convenient, but it has also made life easier for people with disabilities as now they don't need to make unnecessary trips to the market for getting their meals.
As online food delivery became a lucrative business, more and more competitors entered the market. It can be confusing to select one option over the other. Almost all apps have the same procedure for selecting food, marking addresses, and tracking their order. At the onset, these apps appear very similar to each other. However, if we look closely, then each portal has its own working mechanism in play.
There are many factors that make one food delivery app better over the other one. Some of these factors are delivery time, quality of food packing, options available, the ease of using an app, and discounts or deals. Another significant factor that makes a food delivery app great is the GPS accuracy of its delivery agents. DoorDash is known for its accurate and timely delivery. Their executives never call you multiple times to ask for directions, they always reach on time.
Today, we are going to compare uber eats and doordash. We are going to figure out which app is the best, especially for drivers.