Become a Postmates Driver it's easy!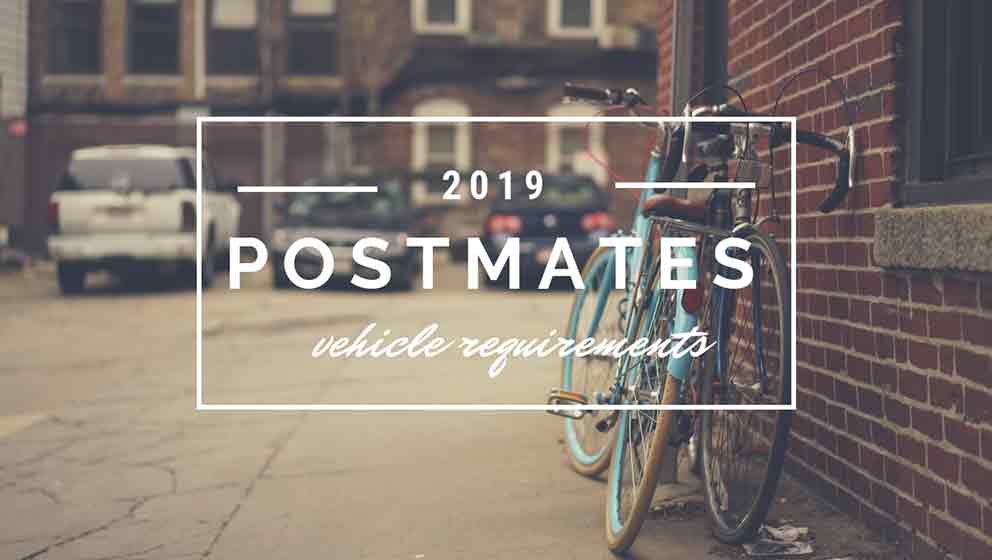 Postmates delivery drivers are independent contractors and not just necessary food delivery drivers (as for UberEats and Doordash or Caviar). As an independent contractor, you are your own boss and you will work with a flexible schedule, you choose hours that work for you. Take time off, or work extra when it suits you. It's a full-time or part-time job. I wonder you want to know, before you start your application process to join Postmates Fleet, if there are some vehicle requirements or vehicle restrictions to become a Postmate. It's never been easier than that! Postmates driver job is really a great opportunity to become your own boss without complex requirements. Here is some useful information if you are about to start.
What does a Postmates driver do?
After being approved as Postmates driver, Postmates Fleet App is your firsdt working tool. Log in to the Postmates Drivers app and accept delivery requests. Pick up the goods from the store, drop off to the customer and earn money.
/!\ Postmates delivery drivers may work to deliver goods on Sundays and holidays. The orders may increase around holidays or other busy times of the day (lunh and dinner time).
Postmates Vehicle requirements: Ultimate Guide 2019
The minimum requierements to become a Postmates driver are:
The only vehicle requierement is to have a mode of transportation. In fact Postmates let you the freedom to choose how to make the deliveries. When you are a rideshare driver, it's important for vehicles to meet specific requirements. Vehicles should be in good condition with no cosmetic damage. All vehicles are required to pass an annual vehicle inspection. Unlike Lyft or Uber there are no vehicle requirements to become a Postmates driver and you don't need to own one. Any working vehicle qualifies for work for Postmates, you can even deliver on:
a bicycle

a scooter

a car (Unlike Lyft or Uber, there is no vehicle inspection to drive for Postmates)

a truck

or have a good pair of snickers! (depending on the market).

When you sign for postmates, you have to make the choice of a vehicle type. This choice is not definitive and you can change your vehicle type right from the app any time.