A Complete List of all the States and Cities Where Caviar Food Delivery is Available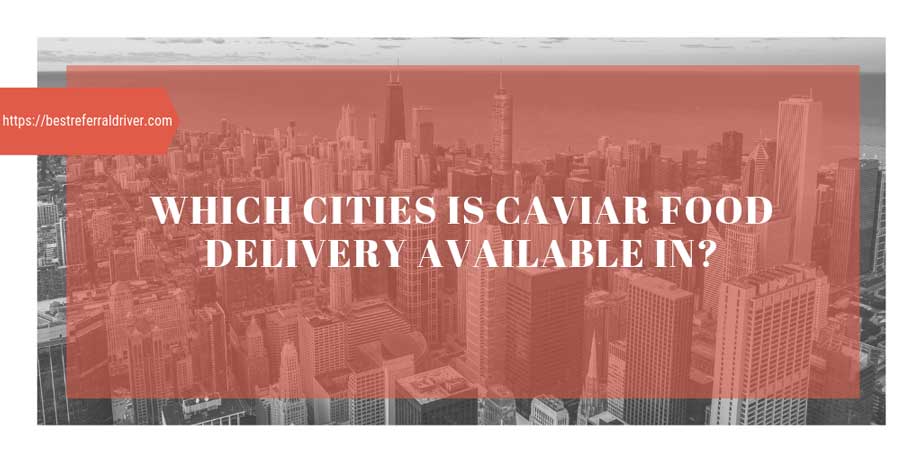 The Food delivery apps are increasingly popular. Like the websites for ordering food at home, the apps allow you to pass an order directly from the restaurant or from the pizzeria you like and receive your order at home. All the Apps are similar. If you are looking for a dinner (but also a lunch, or breakfast of course), open the app, choose what you want, place the order and wait for it to be delivered. There are some peculiarities that make an app better than another: it is necessary to evaluate, for example, the geographical distribution and the availability of these services.
What is Caviar Delivery?
Before starting our list of cities in which Caviar operates, here is a little reminder about what Caviar is. Caviar is a Food and only Food delivery App. Caviar specializes in fine dining. Customers select food through the Caviar App or Caviar website from various restaurants. Founded in 2012, In August 2019, DoorDash acquired Caviar from Square, the payment company, which owns the service since 2014. Caviar, like Postmates, Lyft and Uber is looking for drivers and gives anyone with the requirements the opportunity to work with a flexible schedule delivering food. As a Caviar delivery driver, you have to pick up the food from the restaurant and deliver it the customer. Like for Uber Eats, with Caviar, all the orders are placed and paid from the customer directly from the App.
Caviar States and Cities List
Here is the Most Up to date list of all the states and cities where you can get your food at home by using Caviar App or make money delivering for Caviar.
Caviar


States and Cities List 2019

| States | Cities |
| --- | --- |
| California | Berkeley, Los Angeles, Oakland, Orange County, San Diego, Sacramento, San Francisco, San Francisco Bay Area, San Francisco East Bay, Marin County |
| Illinois | Chicago |
| New York | Brooklyn, New York City, Manhattan, Queens |
| Pennsylvania | Philadelphia |
| Oregon | Portland |
| Texas | Dallas, Fort Worth |
| Washington | Seattle |
| Washington D.C. | Washington D.C. |
How to find out if Caviar Deliver in my area?
Check if Caviar deliver in you area is pretty easy. Follow our step by step tutorial:
Go to TRYCAVIAR.COM
Put your address in the field 'let's start with your address
If Caviar is not currently serving in your area, you can create a Caviar Account, so they will contact you when they will be available in your area.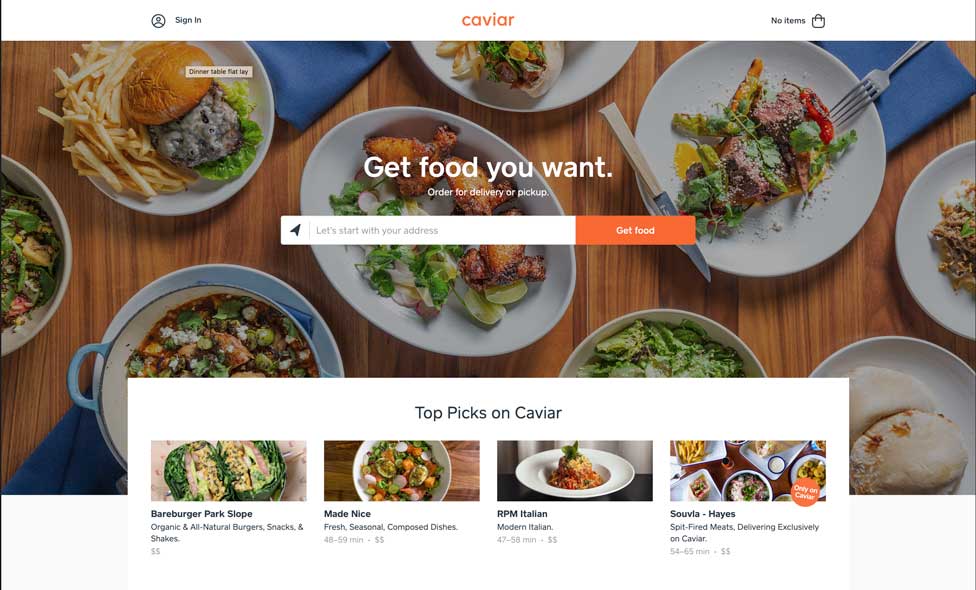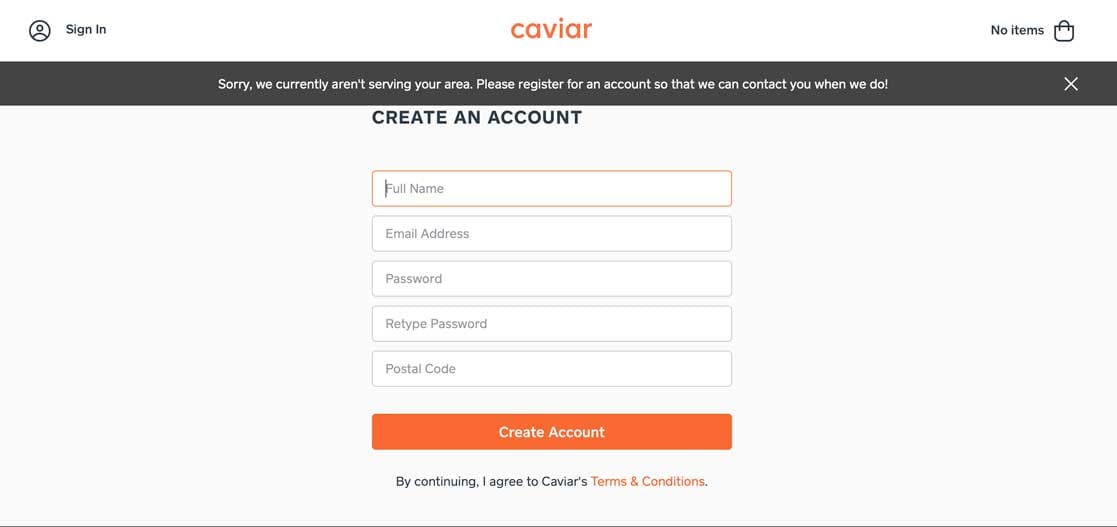 What Cities Does Caviar Deliver In?
Caviar is an on-demand food delivery startup. In August 2019, DoorDash purchased Caviar from Square. Here is a detailed guide of Caviar Coverage Areas.
Thanks to Caviar you can really have all kinds of kitchens delivered at home! Whether you want to sort out your lunch or dinner with Caviar App or you are looking for a gig job and want to sign up for Caviar, you won't be disappointed. In the battle for market share, Caviar, Postmates, Doordash and Uber Eats offer drivers bonuses for completing a certain number of rides. If you want to know how Caviar sign up bonus works, take a look at our complete guide to caviar sign up bonus.
Caviar food delivery does not operate in your city? We also recommend you check out these guides to discover where Postmates is available and all the states and cities with Uber Eats.
The Bestreferraldriver FAVORITES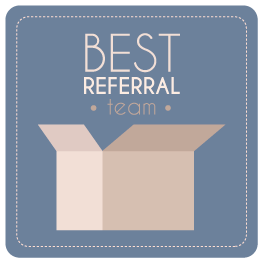 More On This Website
Stay Update: