A checklist of all 1,500+ cities where you can find Postmates and use Postmates services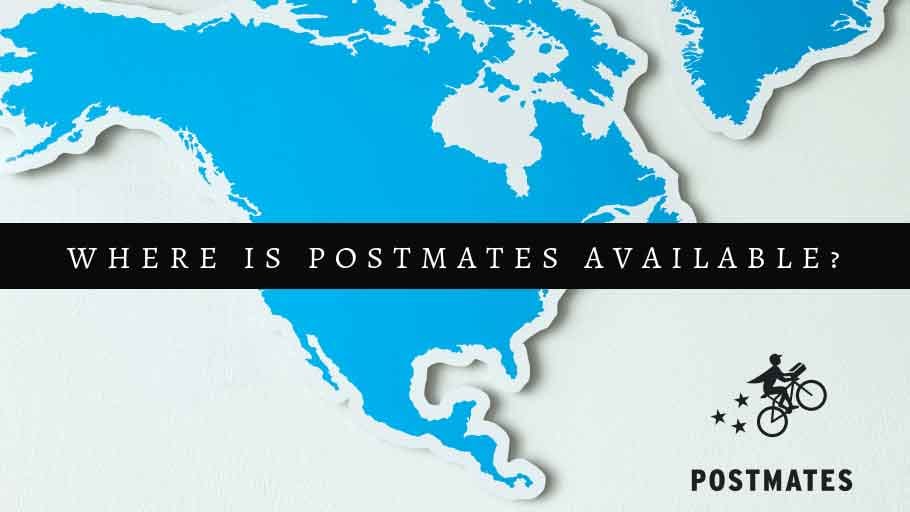 Postmates is a delivery app owned by Uber. Postmates facilitates any kind of deliveries including alcohol delivery, cigarette delivery , breakfast delivery, and more. Postmates is not available everywere. The company operates only in the United States. Find below a complete list of the main cities where you can use Postmates delivery services.
ALABAMA
Auburn
Birmingham
Huntsville
Mobile
Montgomery
ARIZONA
Bullhead City
Casa Grande
Flagstaff
Kingman
Lake Havasu City
Mesa
Prescott
Sierra Vista
NORTHERN CALIFORNIA
Alameda
Berkeley
Burlingame
Carmichael
Chico
Citrus Heights
Concord
Cupertino
East Bay
El Cerrito
Emeryville
Folsom
Fremont
Granite Bay
Hayward
Healdsburg
Lafayette
Los Altos
Manteca
Menlo Park
Millbrae
Modesto
Monterey
Mountain View
Oakland
Orangevale
Palo Alto
Pleasant Hill
Placerville
Redding
Redwood City
Rocklin
Roseville
Sacramento
Salinas
San Bruno
San Francisco
San Jose
San Leandro
San Lorenzo
San Mateo
Santa Clara
Santa Cruz
Sunnyvale
SF Peninsula
Stockton
Tracy
Vallejo
Walnut Creek
West Sacramento
SOUTHERN CALIFORNIA
Acton
Alhambra
Anaheim
Aliso Viejo
Bakersfield
Barstow
Bell Gardens
Bellflower
Beverly Hills
Bonita
Burbank
Carson
Cathedral City
Cerritos
Chula Vista
Compton
Corona Del Mar
Coronado
Costa Mesa
Culver City
Cypress
Dana Point
Downey
El Centro
El Segundo
Encinitas
Fountain Valley
Fresno
Gardena
Garden Grove
Glendale
Hanford
Hawthorne
Huntington Beach
Huntington Park
Indio
Inglewood
La Jolla
La Mesa
La Quinta
Laguna Beach
Laguna Hills
Laguna Niguel
Lake Forest
Lakewood
Long Beach
Los Alamitos
Los Feliz
Lynwood
Madera
Manhattan Beach
Marina Del Rey
Mission Viejo
National City
Newport Beach
Northridge
Norwalk
Orange County
Palm Desert
Palm Springs
Palmdale
Paso Robles
Porterville
Rancho Mirage
Rancho Palos Verdes
Redondo Beach
San Bernardino
San Luis Obispo
San Pedro
Santa Ana
Santa Barbara
Santa Maria
Santa Monica
Seal Beach
Sherman Oaks
Solvang
Sunset Beach
Torrance
Tustin
Van Nuys
Victorville
Visalia
Yuba City
Yucca Valley
West Hollywood
Westminster
Wilmington
Woodland Hills
COLORADO
Colorado Springs
Fort Collins
Greeley
CONNECTICUT
DISTRICT OF COLUMBIA
Delaware
FLORIDA
Coral Gables
Daytona Beach
Fort Lauderdale
Ft. Walton Beach
Gainesville
Jacksonville
Melbourne
Naples
Ocala
Palm Coast
Panama City
Panama City Beach
Sarasota
Pensacola
Port St.Lucie
St. Pete Beach
St. Petersburg
Tallahassee
Tampa
GEORGIA
Albany
Athens
Augusta
Carrollton
Hinesville
Macon
Savannah
Statesboro
Warner Robins
ILLINOIS
INDIANA
Bloomington
Evansville
Fort Wayne
Gary
Normal
South Bend
Terre Haute
West Lafayette
KANSAS
Roeland Park
Overland Park
KENTUCKY
LOUISIANA
Baton Rouge
Hammond
Lafayette
Mandeville
Monroe
New Orleans
Shreveport
Slidell
MARYLAND
Annapolis
Baltimore
Towson
MASSACHUSETTS
MICHIGAN
Detroit
Fenton
Flint
Grand Rapids
Holland
Kalamazoo
Lansing
Saginaw
MINNESOTA
MISSOURI
MONTANA
NEBRASKA
NEVADA
NEW JERSEY
NEW YORK
Albany
Bronx
Brooklyn
Buffalo
Glens Falls
Kingston
Queens
Rochester
Staten Island
Syracuse
Westbury
Westchester County

NORTH CAROLINA

Asheville
Boone
Charlotte
Fayetteville
Goldsboro
Hickory
Jacksonville
Raleigh
Rocky Mount
Southern Pines
Statesville
Wilmington
Winston-Salem

NORTH DAKOTA

OHIO

Akron
Bexley
Canton
Cleveland
Columbus
Dayton
Dublin
Grandview Heights
Newark
Springfield
Toledo
Upper Arlington
Worthington
Youngstown

OKLAHOMA

Bethany
Edmond
Moore
Norman
Oklahoma City
The Village

OREGON

Beaverton
Lake Oswego
Milwaukie
Portland
Tigard

PENNSYLVANIA

Allentown
Chambersburg
East Stroudsburg
Erie
Hanover
Harrisburg
Lancaster
Pittsburgh
Reading
Scranton
State College
Wilkes-Barre
York

RHODE ISLAND

SOUTH CAROLINA

Anderson
Beaufort
Clemson
Columbia
Myrtle Beach
Greenville
Charleston

TENNESSEE

Chattanooga
Clarkesville
Cleveland
Columbia
Johnson City
Knoxville
Memphis
Sevierville

TEXAS

Amarillo
Austin
Beaumont
Brownsville
College Station
Corpus Christi
El Paso
Killeen
Laredo
Lubbock
McAllen
Odessa
San Antonio
Temple
Tyler
Waco
Waxahachie
West Lake Hills

UTAH

Logan
Ogden
Park City
Saint George
Salt Lake City
Tooele

VIRGINIA

Alexandria
Arlington
Blacksburg
Charlottesville
Culpeper
Danville
Lynchburg
Newport
Roanoke
Smithfield
Virginia Beach
Winchester
Woodbridge

WASHINGTON

WISCONSIN

Appleton
Eau Claire
Green Bay
Janesville
La Crosse
Milwaukee
Sheboygen
Wausau

WYOMING
How Can I Check if Postmates is available in my city with Postmates App?
Postmates is growing fast... you can use Postmates App or Postmates website to see if Postmates is available in your city and take a look at the list of all the restaurants and marchants available in Postmates App.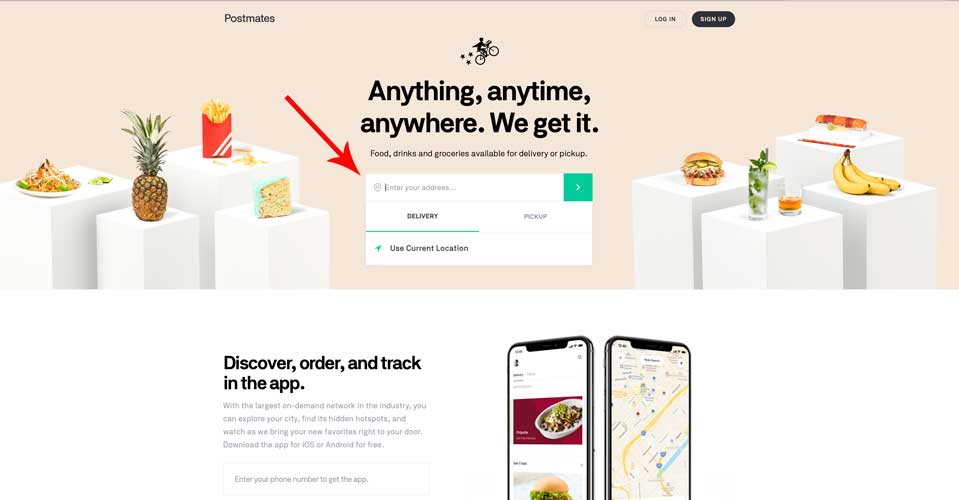 The Bestreferraldriver FAVORITES
More On This Website
Stay Update: