Postmates drivers, it's the time to make more money! Being a Postmates is the right side hustle job that you can do in your free time and allows you to increase your earnings, but there is always a way to earn extra money and get the best out of your driver job. Just follow our Postmates tips and tricks and advice on how to set up your Postmates Fleet App and you will see that you will optimize your work and boost your earnings.
1. New Driver Guarantee Earnings
Becoming a Postmates driver is really easy. The requirements are minimal and there are no complex vehicle requirements , you can also make deliveries by bike, or even walk. If you are new to the delivery App, signing with a driver referral code gives you the opportunity to earn the new courier bonus. This is the first step to maximize your earnings when you start your new job and you sign up for Postmates.
2. Peak Hours
Postmates is available to order from anytime, 24/7. But the restaurants and shops on it keep to their normal hours.
Postmates couriers can work with a flexible schedule, you can choose the hours that work for you. Take time off, or work extra when it suits you. However, there is no secret, how much money you can make depends strictly on how long you decide to devote to Postmates and in what time of the day you decide to do it. The first important tip for Postmates and easy way to maximize your earnings is to 'go online' and work when there are a lot of people ordering with Postmates.
There is a best time to do Postmates, a best time to deliver and go online. Following these tips for Postmates fleet you will see your potential earnings grow.
If you read our review on Postmates, you already know that with Postmates you can deliver food, drinks and retailers from more than 500K merchants. However, the best time to work for Postmates, like for other food delivery services, are probably:
Every Day:
Lunch Time: 11:00 AM - 1:00 PM
Dinner Time: 5:30 PM - 9:30 PM
Fridays, Saturdays, Sundays
3. Postmates HotSpots
So, how to get more order while you are online? Postmates drivers are paid per delivery. If you are interested in maximizing your payouts, it's helpful to understand how the hotspots work.
In the Postmates platform the hotspots (red spots on the Postmates map) are the busiest areas and the best places to deliver. Being near a hotspot while you're online may increase the number of dispatches you receive. So, if hotspots are suggested places where you are more likely to get delivery requests, will you earn more driving close to the hotspots?
Postmates hotspots are not a guarantee that you will receive an order and you will not receive a bonus for driving to or within a hotspot. At this point it is important to understand how Postmates drivers are paid.
Postmates drivers are paid with free weekly deposits in their bank account, they can cash out daily and have a per delivery pay. The most deliveries you do the more you will be paid. To maximize your potential income it is important to know where and when to drive.
Heat maps are now featured in the Postmates Fleet app for both iOS and Android drivers in major cities nationwide. On average, you can see a 10% bump in earnings by heading toward those areas.
Open the Fleet app and look for the areas of the map highlighted in dark red. Check the page of your city on our website or take a look at Google and Yelp to find the trendy restaurants in your city. We work for the community and we try to make your life easier writing the hotspots for each city. You can also email us if you know other hot spots in your city and like us you love to share with the community.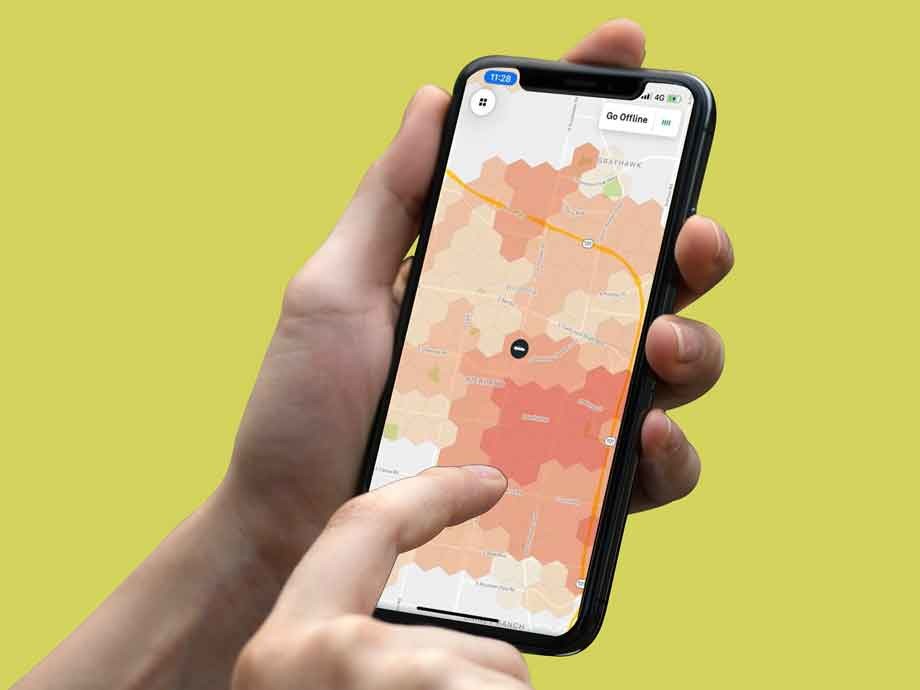 4. Postmates Incentives
The Gig Economy is changing the way we work.The San Francisco based delivery app, like Uber and Lyft offer bonuses and incentives to their drivers to encourage them to drive more especially when the number of orders exceeds the number of drivers. You need to take advantage of these opportunities. For this you can change some Postmates Driver App settings to be sure that you will be notified of all the incentives like the Blitz Notifications.
Blitz Pricing
Blitz incentives are very similar to Uber Boost promotion. Postmates blitz bonus, will help you to earn 3X more for delivery. Here for you a tutorial on how to turn on the Blitz Notification.
Open your Postmates App
Tap on your picture
Click on Preferences
Set 'Push Notifications'
The blitz hours are generally during the busy times.
Postmates can also inform you in advance of incentives and offers by email. Do not forget to check your email related to your Postmates Driver Account.
Guarantee Promotions
In addition to in app promotions, Postmates offers to their drivers guaranteed promotions. Postmates guaranteed earnings are not in app promotions. Postmates will send you an email informing you of the offer.
With guaranteed earnings, you'll earn an amount for completing the required number of deliveries. If you complete the required amount of deliveries and earn less than the guarantee amount, Postmates will give you the difference.
Postmates PerkSpot
This is another benefit of being a courier for Postmates. If you complete 10 deliveries in a month you will be eligible for PerkSpot the following month.
PerkSpot is a discount program that will offer you discounts on hundreds of your favorite brands.
Once you become eligible, you will get an email from Perkspot and just have to sign up.
5. Auto Accept Orders
So, how to get more Postmates orders? Just tap "Automatic Accept" to turn on the feature in the driver app. The auto accept feature will allow you to have no downtime and earn more through batching orders.
While you've accepted your first delivery offer, Postmates App will be continuously looking for your next stop and will update your route in the background adding new customer requests to your delivery list. Of course if you need a pause you can take it whenever you need, just turn off "New Orders" in your stops list in your Postmates App.