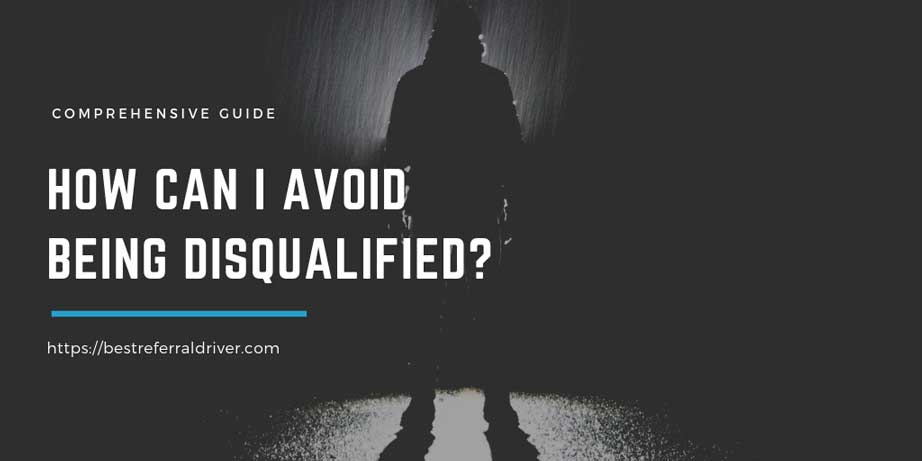 What Happens If I'm Disqualified?
First of all, you will always receive a copy of your background check. If your background check failed and if you think there was an error, contact Doordash as soon as possible. You can also choose to dispute the results.
How Can I Avoid Being Disqualified?
Here are some effective solutions to maximize your chances to pass your Doordash background check
#1. Run a background check on yourself
Running a self background check is a good way to uncover errors and inaccuracies. If you have conviction or disclosable arrest records in your history, you can see how they'll be reflected in a background check by requesting your records from the courts and corrections departments that govern them.
#2. Getting a DUI Expunged from Your Record
Did you know that you can clear your DUI Record? If you were convicted of DUI, you can expunge from your record. After expungement, the record of your DUI is "erased" from the public record.
How can I pass Doordash background check if I have a DUI
We are not lawyers and we do not offer legal assistance, but there is always a solution. Our notice in this case is: sign up for Postmates and choose to make deliveries with a bike or on foot. Take a look at our complete guide on postmates vehicle requirements. While the driver requirements to become a Postmate or a Dasher are pretty similar, Postmates allows bike delivery and walker delivery in many more cities than Doordash.
Did you know you can remove point from your driving record?
The best thing to do is contact your local DMV or other motor vehicle agency and ask:
About eligibility requirement
For a list of approved driver improvement schools (if applicable).
How many points will be removed.
How long points remain on your driving record.