2. Instacart Complaints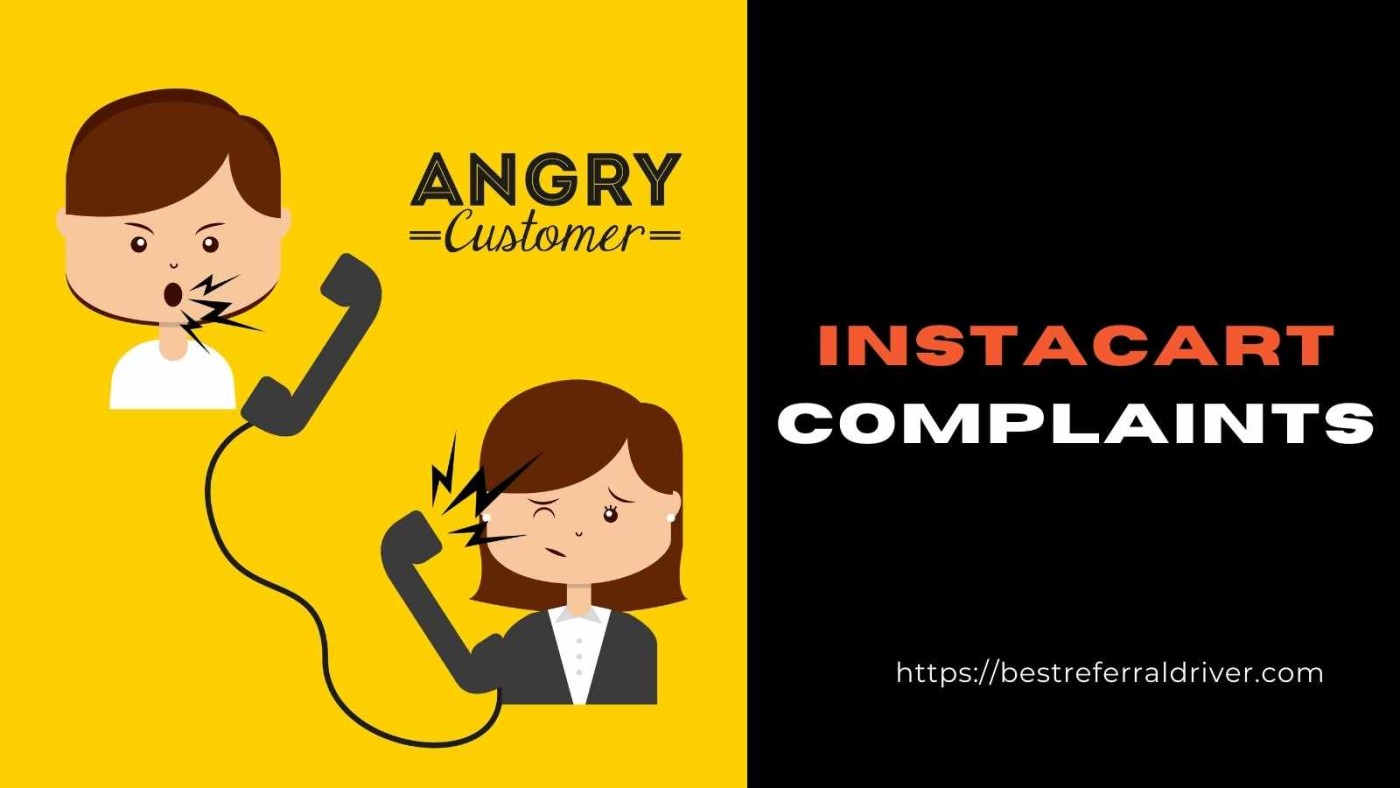 A customer can report a bad experience with a delivery to the Instacart Care team Unhappy customers can even choose to delete their Instacart account. The most common Instacart issues reported to the customer service are:
Wrong Item;
Damaged Item;
Poor Replacement;
Missed items
Wrong Items
It is really hard to deliver a wrong item to a customer. But to err is human. If you made a mistake during a delivery our suggestion is to accept the mistake and contact the Instacart support.
Damaged Items
As a full service shopper you have to shop and deliver groceries. One of your main goals is to provide excellent customer service. If customers have a positive customer experience, they will tip you and share this experience with friends, family and connections.
One of the false customer complaints is about damaged items. Indeed, like mostly stores, even Instacart writes off damaged goods.
To protect yourself, you have to pack the items the right way to avoid damaged items. We suggest you consult our guide to courier gears.
Poor Replacement
With the Instacart app, customers can add preferences on specific items they want and add replacement instructions. However not all the customers do it. Of course, you can use your best judgement for replacement items.
The customer is notified in their app of your selections, and they have the ability to accept or reject your choices. To avoid any kind of complaints we suggest you text the customer when an item is not available.
This can add a lot of time to orders especially orders when many items are missing. Better safe than sorry
Missed Items
With the coronavirus pandemic, Instacart and other food delivery services rolled out a new feature called "Leave at My Door Delivery" which gives customers the option to have an order left by their door during the time frame they choose instead of having an in-person hand-off.
Unfortunately some customers started to make false complaints about missing items.
Our suggestion is to be aware about fake missed delivery and always take a picture of the delivery order and keep the receipt.
Overcharging
Some customers complain about overcharging. This happens when your order's total exceeds the pre-authorization amount. Keep in mind that even if you sign up for the membership, you still have to pay the service fees and other local taxes.
What If It's Not a Scam?
t is a good practice to check your e-receipt to verify the items in your order.
At this point it is important to know the consumers rights on late and non delivered goods.
If you paid for an item but you never received it you are entitled to contact Instacart to ask them a refund.
The Federal Trade Commission offers protections and procedures so you don't have to pay for merchandise you ordered but never got. But first… contact Instacart.