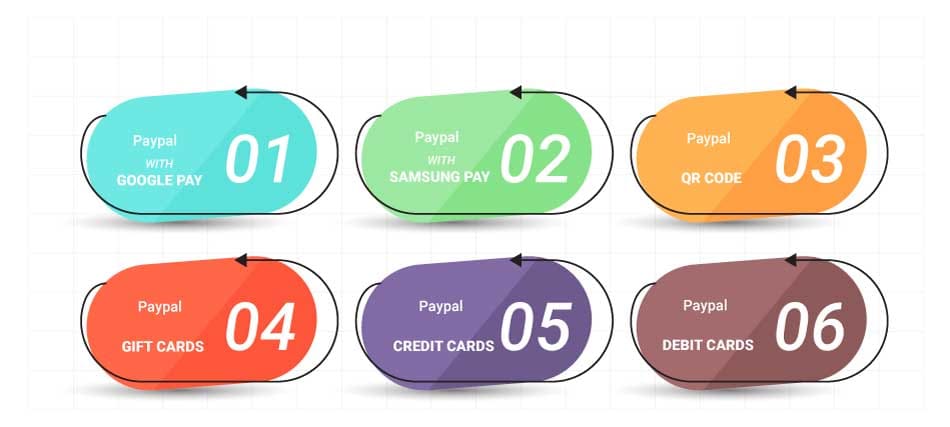 3. Paypal QR Code
The PayPal Mobile App is available on iPhone or Android. Using the app you can easily access your account. PayPal has grown into an online payment system and recently allows consumers to make payments by scanning a QR code using their mobile app.
This online payment option has several advantages. First of all, for payments as for everything, physical distancing became the norm. The virtual payment makes it possible to limit interactions between a seller and a buyer and allows a social distancing of 6 feet.
Furthermore it allows the "touch free" payment option. Better than a contactless terminal, by using this option helps slow the spread of the disease. Indeed, you do not have to manipulate the payment terminal to enter your secret code. Indeed, as you know, the COVID-19 virus may survive on surfaces for several hours.
Secondly, the electronic payment solution is safer than using a card. Contactless payment is convenient, but like any technology, it comes with both mobile security and data privacy risks.
By using the payment app, any data is transferred via QR codes and is encrypted thus making the payment foolproof secure.
Unless someone stole your smartphone with the code to unlock it, nobody can use it!
How Does It Work?
Making contactless payments with PayPal is pretty easy. The solution from the US electronic payments giant is based on QR Code technology, a two-dimensional barcode that can be read by smartphone cameras.
With Paypal's QR code system, you will no longer need to handle cash or card readers that have already been touched by other uses. Everything happens on your smartphone using the PayPal app.
The merchant contacts PayPal, which creates a unique QR Code free of charge, which can be used for all purchases
The merchant displays this code at the point of sale, printed or on screen
The customer open the PayPal application
Click on the scan button
Place the lens of your phone on your merchant's QR code
Then enter the amount for the purchases
Then show the cashier the payment confirmation displayed on your smartphone screen
The retailer will receive a notification indicating that the transaction has been completed
Keep note that payments by QR code via PayPal are not subject to any transaction fees for the customer.
In the United States PayPal partners with CVS. CVS customers can now use either PayPal or Venmo QR codes when checking out at more than 8,200 CVS retail stores.
💡 Pro Tips: When you checkout, you can choose your preferred payment method. You can use any combination of available payment methods, such as:
Your PayPal balance
Bank account
Credit card or debit card