Caviar Vehicle Requirements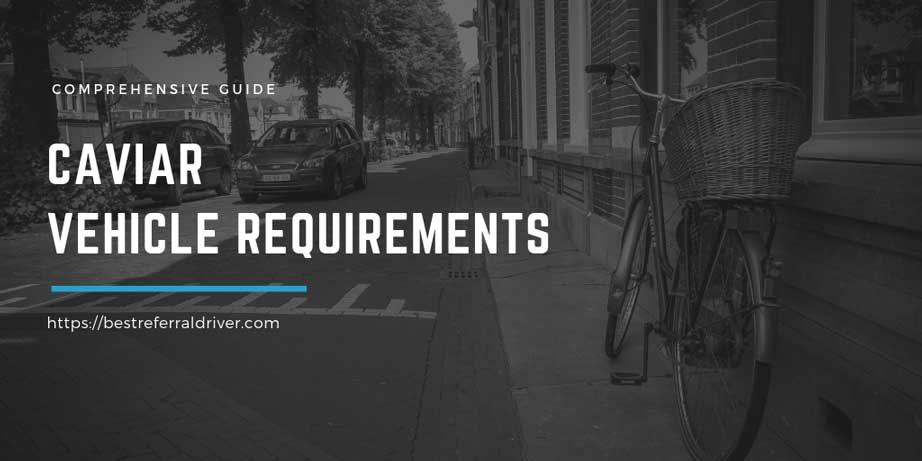 You don't have to own a vehicle to apply, you can also use someone else's car for Caviar delivery. The list of authorized vehicle in the caviar platform includes:
Bicycle
Scooter
Car
or have a good pair of snickers! (depending on the market).
Caviar like Postmates has flexible vehicle requirements. If you signed up as a car, scooter or motorcycle courier, you can switch to bike at any time. You can take a look at our guide to Lyft vehicle inspection and Uber vehicle inspection, but Caviar drivers are not required to have a vehicle inspection before becoming approved to drive. Additionally there are no standard age requirements for your car.
Of course safety first! you have to wear an helmet if you use a bike and obey traffic laws:
Use a phone mounth holder
Use the seat belt
Even if you need support with an order, do not text while you are driving.
Caviar Insurance Requirements
It's one of the basic requirements to become a Caviar driver. You need to provide a valid insurance for your vehicle. On top of your coverage, Caviar offers to their driver another insurance. Caviar insurance covers couriers while making a delivery with Caviar, in particular after you have accepted a delivery request and until the customer receives their order. Here is the coverage detail for the additional Caviar insurance:
Up to $1M per accident for medical expenses
$100k accidental death benefit & $100k survivor's benefits for eligible dependents
Accidental Disability benefit up to $500 per week.
Does Caviar Pay for Gas?
Caviar will not pay for gas. As a Caviar driver you are responsible for gas, even while driving for Caviar, and car mantenance. Some ride-sharing companies like Lyft offers rewards and perks to their drivers, includingg discount on gas.