Become a Relay Driver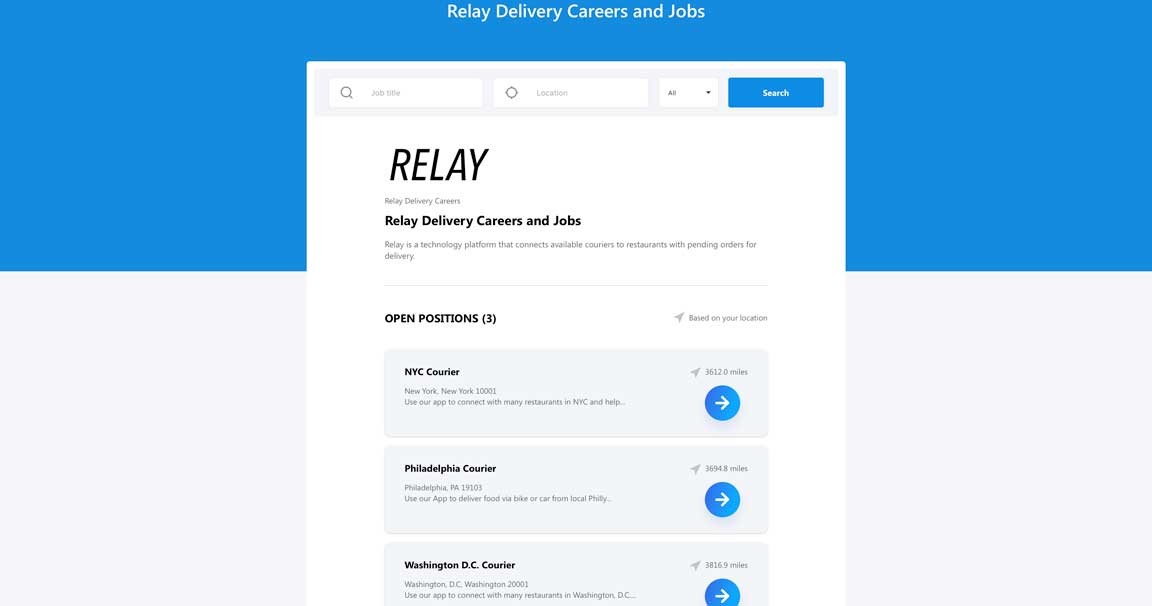 You don't need a high school diploma, experience or other special skills to apply. You can work part time, full time and decide when to work depending on availability and needs.
Working with Relay app is a a great alternative to seasonal work, temp work, or a part-time job.
With the independent delivery driver app, you will deliver food from local restaurants to their customers. So you do not need special delivery driver tools. The list of a bike courier essentials should always include a pizza rack/basket.
If you are a bike courier we suggest you consult our guide to deliver on bike. You will spend a lot of time on the road, so it is important that you use the right GPS.
Safety is a priority for the company that is looking for reliable drivers. All the applicants are screened through background checks. The application process is online, so, if you are familiar with other applications including rideshare apps, you will not be surprised.
However you must be able to speak English. Indeed you are required to send a small video to introduce yourself that will make a good impression.
Summarizing Requirements:
Be 18+ years of age
Have a Smartphone with data plan for the relay driver app
Must pass a background check
Must have a checking account to receive direct deposit payments
Have a vehicle

Bicycle
Electric Bicycle
Car
Other