How Much Money Do Deliv Drivers Make?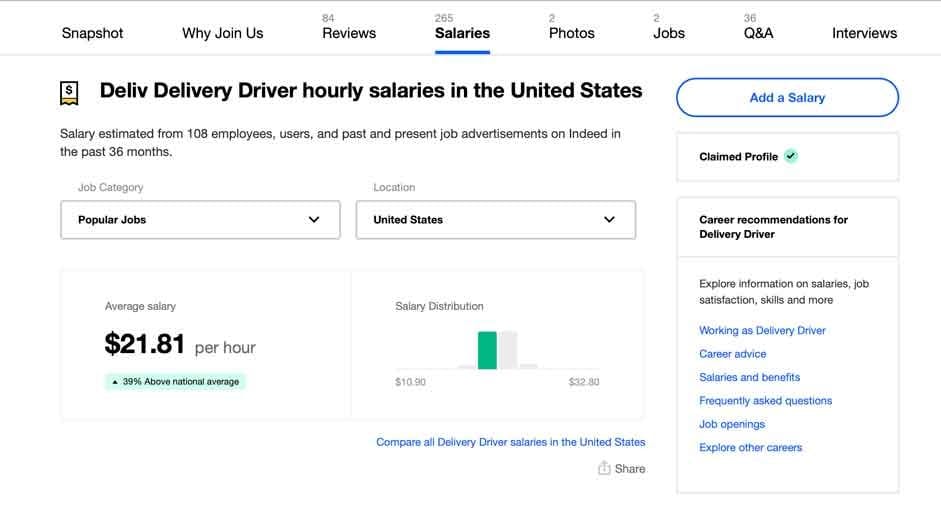 Deliv drivers are independent contractors. This means that you have to put aside money to pay your taxes. You will get a 1099 form for the income you received during the year. As a self-employed you need to know how to save money and grow your profit.
The mileage is one of the largest deductions. Indeed, when you use your car for business, your expenses for those drives are tax deductible.
It is important to understand how pay works and when you get pay.
Here is an accurate review with the earnings breakdowns:
Payouts are made weekly, and you will be paid via direct deposit
The earnings may vary depending on your city
The earnings for each task include:

A per-minute rate (you get paid for each minute of every job)
A per-mile rate (you get paid for each mile of every job)
According to our experience, as a Deliv driver, you can earn up to $25/hour, plus tips!
According to Indeed, deliv drivers make an average salary of $21.81 per hour. However, deliv drivers in the top 10 percent make an average of $30 per hour, while deliv drivers in the bottom 10 percent make an average of $10 per hour.
Keep in mind that very similarly to other side hustle, deliv driver salaries vary based on geographic location.
For example, deliv drivers in San Francisco make more than deliv drivers in Austin.
All deliv drivers do not get benefits such as health insurance or paid vacation days. However, if you're thinking about becoming a deliv driver, rest assured that you'll be well compensated for your work!