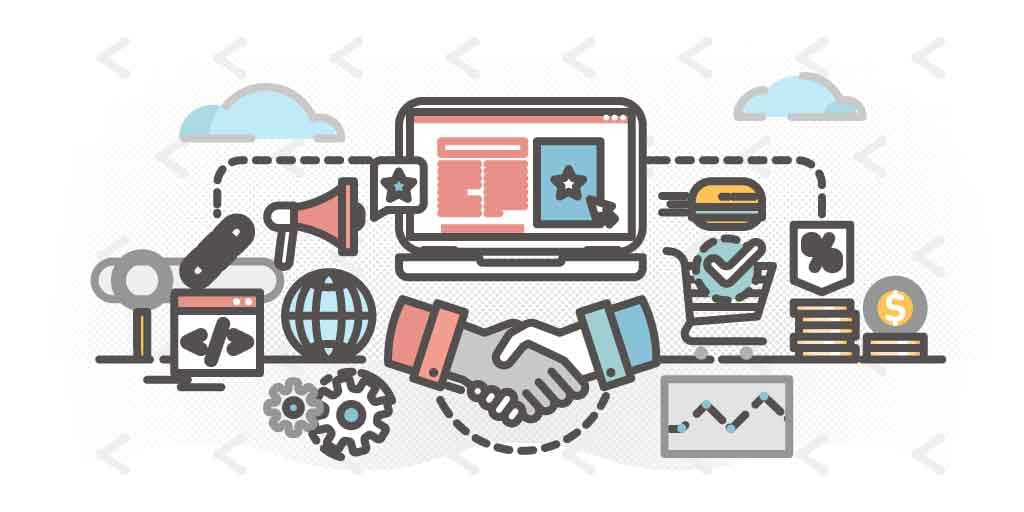 Market Affiliate Products
Nearly 97% of searches on Pinterest are not brand related. This makes it easy to promote products. If you do not know what affiliate marketing is, basically it allows you to earn a commission by promoting products from other companies.
If you have marketing skills, getting paid to promote products is a great passive income idea.
Start finding a product you would like to promote and join an affiliate program.
One of the greatest advantages of becoming an affiliate marketer is that you can work from home. Generally, affiliates search to promote products they enjoy.
Here is a list of the best platform of affiliate marketing
Impact
ShareASale
Amazon Associates
CJ Affiliate
Rakuten Marketing
💡 PRO TIPS: Note that if you do share an affiliate link on pinterest, a website or another social media channel, it is proper etiquette (and an FCC requirement) to disclose that the link is an affiliate link.
Become Pinterest Virtual Assistant
If you like the idea of starting your own business and working as self employed, becoming a virtual assistant can be a great opportunity to work online from home and get paid.
You can start by finding a free virtual assistance training.
As a virtual assistant your main tasks include:
Creating social media profiles
Interacting with audiences
Curating stunning Pins, broads content and images for your posts
Creating and managing your advertising campaigns
Keep in mind that an easy way to work as freelancer is to market yourself on Upwork.
Create a Blog
Starting a website with Dreamhost takes less than 20 minutes. It costs hardly anything and can be done by everyone. Indeed, you do not have to hire a designer to assist you with this. There are plenty of ways to monetise your site.
Pinterest is an easy way to increase conversion rates on your website and get more traffic to your blog. Once you create a pin, you should always consider referring back to your blog posts.
Teach Your Money Making Strategies
If you become a Pinterest expert, teach it to others! Today it is possible to sell on the Internet not only one's passions and one's technical / artistic skills, but also one's knowledge. In fact, more and more platforms are focusing on e-learning.
Creating and selling an online course is really easy with Udemy. The video platform is available in multiple languages ​​with good profit possibilities. On Udemy every teacher can keep 100% of the revenue when he promotes his course himself, while he earns 50% if the site does it. In this case, the platform will handle customer service along with payment processing and hosting fees.